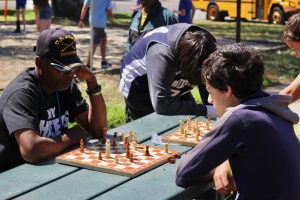 Photo courtesy of Wildwood School Blog
There is a growing body of empirical evidence that chess can help ease the symptoms of Post Traumatic Stress Disorder (PTSD) and Traumatic Brain Injury (TBI) experienced by so many of our nation's veterans.  Hampton Roads Chess Association is piloting programs to bring the benefits of chess to our local heroes.  Contact us for more information or to set up an appointment.
HRCA is not currently holding any in-person events.  We are working to schedule group chess lessons via Zoom for veterans at no charge.  Contact us if you are interested!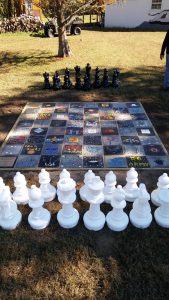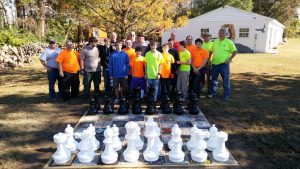 HRCA was proud to sponsor an Eagle Scout project that installed a custom mosaic tile chessboard at a local veterans' retreat center.
Hampton Roads Chess Association is proud to hold a leadership role in the Annual U.S. Armed Forces Open Chess Championship.
Related Programs (Nationwide)
To Donate specifically to our Chess for Veterans program, click here:
Thank you for your support!