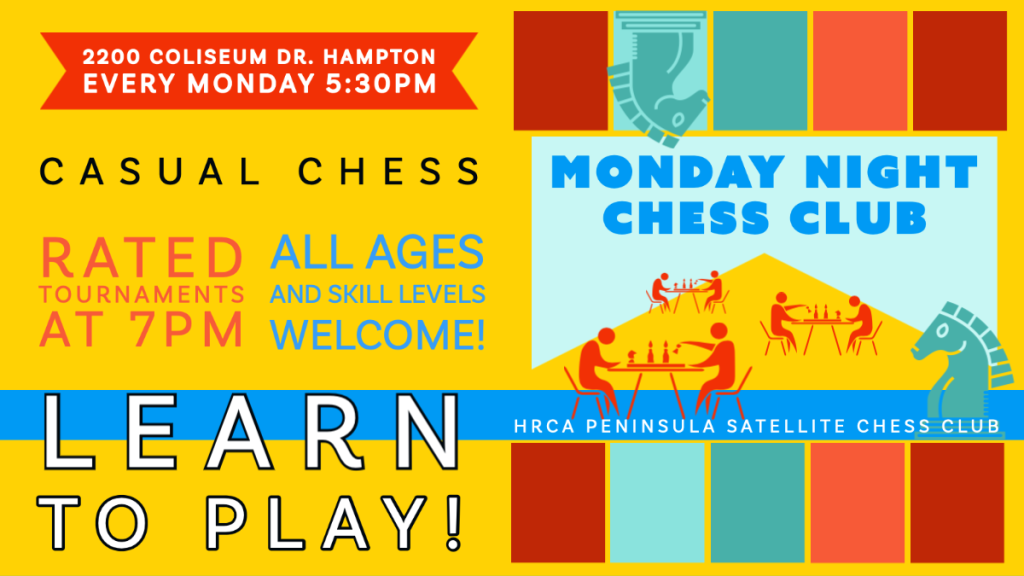 The HRCA Peninsula Satellite Club meets in Hampton every Monday Evening!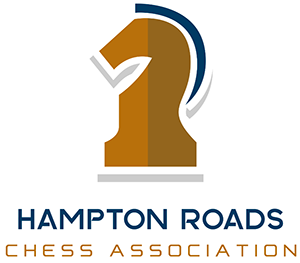 Location: Ivy Memorial Baptist Church
Address: 2200 Coliseum Drive, Hampton, VA
Time: 5:30 – 9:00 PM Every Monday Evening
All ages and skill levels are welcome!
HRCA Membership required (Only $10/Year (will increase September 1st), first visit is free!)
NEW this fall — Beginner and Intermediate formal classes open to youth and adults from 5:30-6:30 weekly, in 12-week sessions ($150 (paid $50 monthly) + $35 registration fee that includes HRCA membership). Click here to register for classes at this location only.
At 7 PM each week, we hold rated tournaments for US Chess Federation members.  Casual chess is available from 5:30 – 9:00 regardless of US Chess member status.  We also teach newcomers with no experience how to play from scratch!
Presentations, weekly puzzles, game analysis, discussions, and LOTS OF FUN is what you can expect at the Peninsula Satellite Chess Club!
Contact Coach Matt Thomas with questions, comments, or concerns