For the 2023-2024 academic year, HRCA will be offering three Master classes, fall, winter, and spring.  Here are answers to frequently asked questions about our Master Class.
Who is the Coach?  Our Master Classes will be taught by National Master Daniel Miller, six-time Virginia State Champion.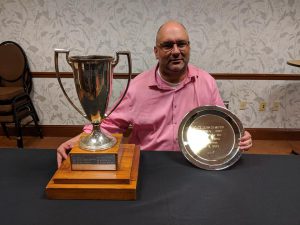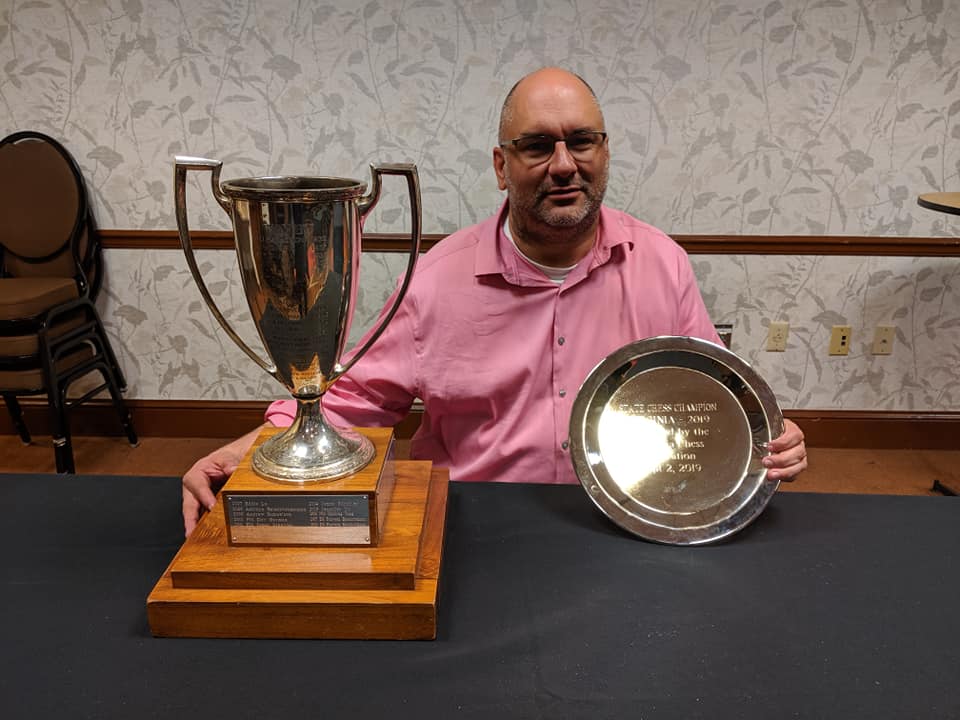 Who can take the class?  HRCA Master Classes are designed for students rated 1200-2000.  Lower rated students may be admitted by exception.  This class is also open to both youth and adults.  It is open to students who reside outside of Hampton Roads.
What is the topic for the current session?
This year, Coach Daniel is going to be discussing some little-taught concepts that are key to improving but are not often discussed.  Here is the topic for the Fall session:
Material Imbalances: Q v multiple minor pieces and discussion/ analysis of how tyo paly different middlegame positions with equal material but different pirces:
We will attempt to answer the questions like the following:
Who said that a Q is better than NNB but worse than BBN?
If you have a Rook Bishop and two Knights against a Queen Bishop and two pawns, would you prefer the Bishops are opposite colors?
How much would a Knight be worth if the board was only 7×7?
If the Queen which moves like a B plus R is worth 9 points, how much would a piece that moves like a N plus R be worth?
Should you trade pieces when you have three pawns for a knight in the middlegame?
What are the 4 inherent properties of the pieces?
When should you trade two Rooks for a Queen?
What factors make openings like the Cochran Gambit completely sound?
Coach Daniel will share his discoveries and insight from 40 plus years of competitive play in an attempt to help you play material imbalances better and become comfortable in chaotic positions.
Do I need any materials for this course?  No.  Coach Daniel may recommend books to his students, but none are required to purchase for class.
What is the location for this class?  This class is offered via ZOOM ONLY.  Enrolled students will receive a link, meeting ID, and passcode to access class.
When is this class?  This class takes place on Mondays from 5:45-6:45 PM EST.  In the event of over enrollment, a second identical class will run from 7:00-8:00 PM EST.  The Fall session begins on September 11th and runs for 12 weeks, ending November 27th.  Students are guaranteed ten live classes with their instructor.  Up to two classes may be "flex weeks," in which the instructor delivers asynchronous content for students to review.
How much does this class cost?  This class costs $180.  The default payment method is three monthly installments of $60 (contact us if you want to pay in advance up front).  There is a $35 annual registration fee that includes HRCA membership and (if desired) ChessKid Gold.
What if I can't afford to pay?  The Joan H. Schlich Memorial Scholarship is available to help give children opportunities they otherwise could not afford.  We strive to turn no child away for inability to pay.  CONTACT US to request a scholarship application, then go ahead and register!  Your card will not be charged for your class until your scholarship application is processed and a co-pay (if any) determined. The deadline for fall session scholarship applications is August 22nd.