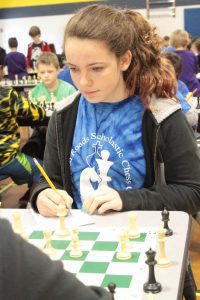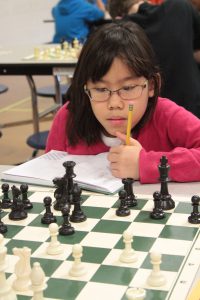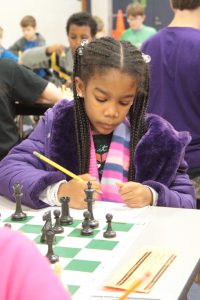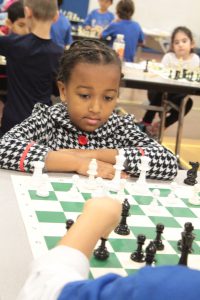 For various reasons, women and girls make up only around 15% of total US Chess members across the country.
HRCA is working hard to improve recruitment and retention of girls in chess in our region.  Our youth clubs boast a far greater number of girls than the national average, yet we also have trouble retaining girls beyond the elementary school years.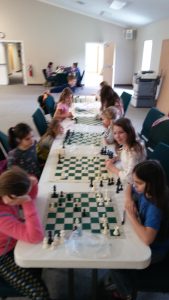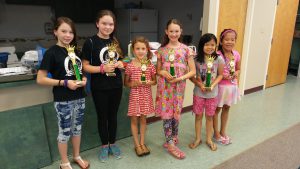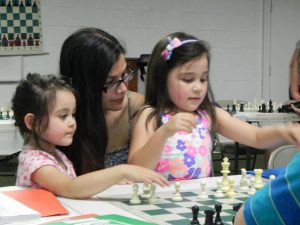 Not all girls (or kids in general) are interested in competitive chess.  Girls report that chess provides a tremendous self-confidence boost in addition to the other well-known academic and life benefits of chess.  Noting that girls also gravitate toward each other in a chess club setting, HRCA is piloting programs to host "Girls' Chess Knights" at local businesses, where girls can learn, play, and socialize with "no boys allowed".
If you are interested in hosting a girls chess event, please contact us.
Currently, HRCA is not holding in-person programs.  Contact us if you are interested in joining the Tidewater Girls Chess Club.  Girls enjoy weekly open play online, weekly girls-only online casual tournaments, occasional guest speakers on Zoom, and access to a high-powered lineup of speakers via the US Chess Girls Club on Zoom.  HRCA is planning to hold a more formal all-girls tournament in the upcoming season — online if we are not back in person.  Stay tuned to this page for updated information. 
While girls can and do compete against boys in chess tournaments, they sometimes enjoy a tournament of their own.  All girls are strongly encouraged to attend the All-Girls National Championship in Chicago every April.
The Girls Fighting Stereotypes in the World of Scholastic Chess
A List of One's Own:  The New Top 100 Women Rankings
National Girls Tournament of Champions:  Promote Girls Chess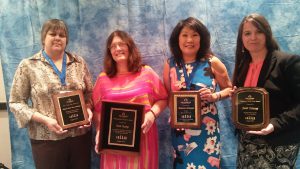 HRCA President Christina Schweiss is also the Virginia State Representative for Women and Girls in Chess, pictured here with other prominent women chess organizers from across the United States.
To Donate specifically to our Chess for Girls program, click here:
Thank you for your support!