Standings from current HRCC events are posted here.
Final Standings HRCC Blitz # 3 held on 11/19/2019


updated 11/20/2019  
This event was a double Swiss. Each player played 2 games against their opponent.
Each round's result has 2 results. W= win, D = draw, L= Loss.  WD11 shows a win and a draw against player #11.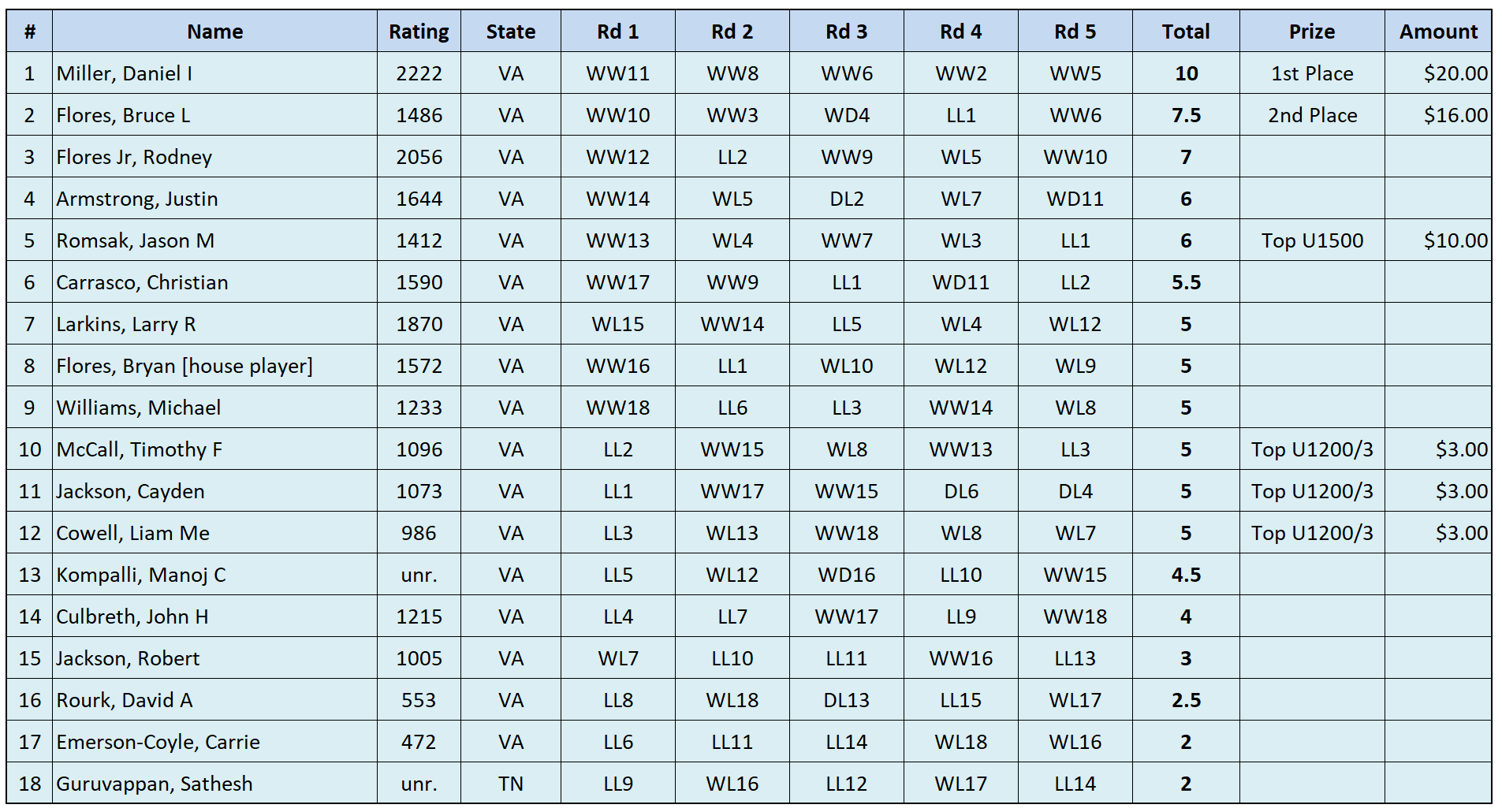 Tiebreaks are used for awarding the two trophies. See  the USCF rulebook for a description of the tiebreak systems. TB-Med = Modified Median.   TB-Solkoff = Solkoff.  TB-Cumul. = Cumulative.