HRCA is pleased to offer a new model for our summer camps this year that will improve access and affordability for our families.  The last weekend of each month — June, July, and August — we will be offering mini-camps that will run Friday and Saturday from 9:00 AM to 3:30 PM.  Each camp consists of 12 total hours of instruction and supervised practice, and a 30-minute lunch break.  There will be beginner, intermediate, and advanced offerings each weekend.  Beginner camp will be the same each month, so parents can select one of the three weekends.  Students who complete beginner camp early in the summer may attend intermediate camps later in the summer.  Intermediate and advanced camp topics will differ each month, so students may choose to attend more than one camp.  There will be no weeknight classes offered over the summer, so don't miss these amazing camps!
Beginner and intermediate camps are for children in grades PK-12 only — 2022 high school graduates may attend.  Advanced camp is open to all ages — both children and adults may attend.  
Cost:  Beginner and Intermediate camps are $150.  Advanced camp is $175.  Take $25 off each additional camp if attending more than one.  Sibling discount of $25 off each camp for second and subsequent children (not to be combined with additional camp discount). Monthly payments available.  Needs-based scholarships available — the deadline to apply is 2 weeks prior to each camp.
Location:  King's Grant Presbyterian Church, 745 Little Neck Road, Virginia Beach
Beginner Camps
Choose from June 24-25, July 29-30, or August 26-27.  In this two-day camp, students will learn to play chess from the ground up.  A firm foundation is critical to long-term success in the game.  Students will learn chess terminology, board orientation and chess notation, piece movements including castling and en passant, check and checkmate, all the ways a game can end in a draw, basic defense and calculation, opening principles, basic checkmates, and an introduction to tactics.  Upon completion of beginner camp, students will be able to play a full game of chess, and if applying the principles taught in camp, they may even compete in beginner level tournaments.  Coach Joe, a specialist in our beginner curriculum, will be the instructor for this camp.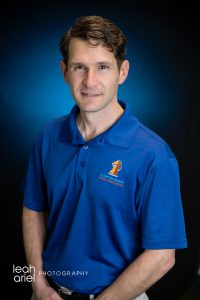 Intermediate Camps
A complete intermediate scholastic level strategy camp (The ABCs of Chess Strategy) will be offered over the course of the summer.  Students are encouraged to attend all three sessions, but each session stands alone for those who can only attend one or two.  For students new to HRCA programs, we encourage you to complete the beginner camp before tackling these challenging intermediate camps.  Studying strategy without a firm foundation in the rules, opening principles, defense, calculations, basic checkmates, and tactics will put students in the deep end before they learn to swim.  This course is designed for US Chess members rated Under 1000.  Unrated players with the proper foundations may attend.  Strategy is something that many of our intermediate students are lacking, and we are excited that they will have the opportunity to cover these topics in camp this summer!
June 24-25: Pawn Strategy
United Pawns

The Pawn-Chain

The Passed Pawn

The Backward Pawn

Doubled Pawns

The Isolated Pawn

The isolated Pawn Couple and Hanging Pawns

Pawn Islands
July 29-30:  Minor Pieces
Dominant Knights

Creating an Outpost for a Knight

Dominating the Knight

The Superfluous Knight

Bishop against Knight

Open Diagonals

Good and Bad Bishops

Opposite-Colored Bishops

Restricting the Bishop with the Pawns

The Advantage of the Bishop-Pair
August 26-27:  Major Pieces
Open Files and Half-Open Files
Play on the Ranks
The Rook-Lift
Handling the Major Pieces
The Exposed King
The King's Fortress
The Active King
This camp is taught by Coach Jack, who has several years of experience instructing our intermediate students.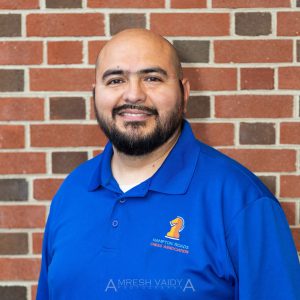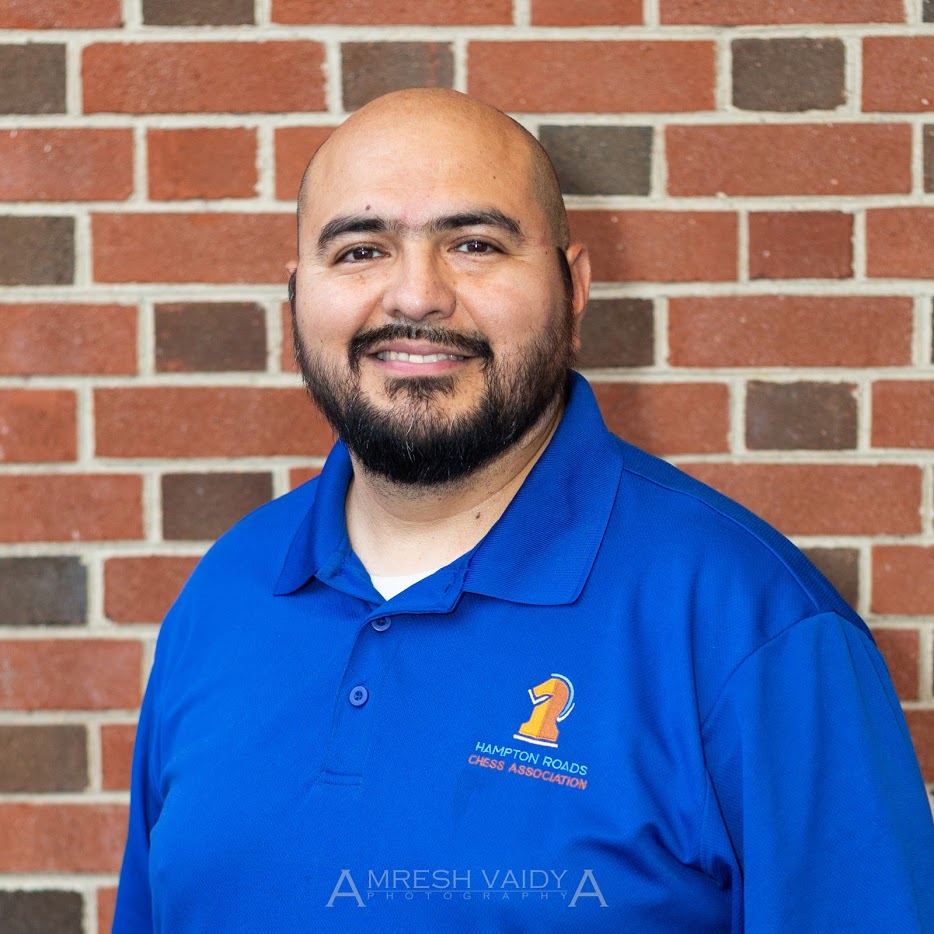 Advanced Camps
Our advanced camps are designed for our strongest US Chess rated players.  They are designed for players rated 1000 and up, lower rated by exception.  Each month will feature a different coach covering a different topic that will take our advanced students to the next level.  Students are encouraged to attend all three camps, as each phase of the game will be covered in depth throughout the summer.
June 24-25:  Endgame Essentials.  National Master Daniel Miller, six-time Virginia State Champion, will be the instructor for this camp.  Students will take a comprehensive look at the most important endings that nearly all masters know by heart. From K+P ending topics like the Floating Square all the way to Pawnless endings like Philidor's RB v. R 12 move forced win, and everything in between, we will study technique and theory with the goal to have fun and greatly improve the student's play in the final phase of the game.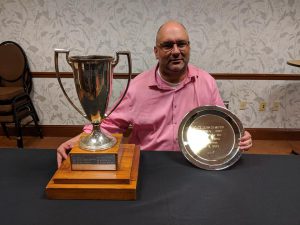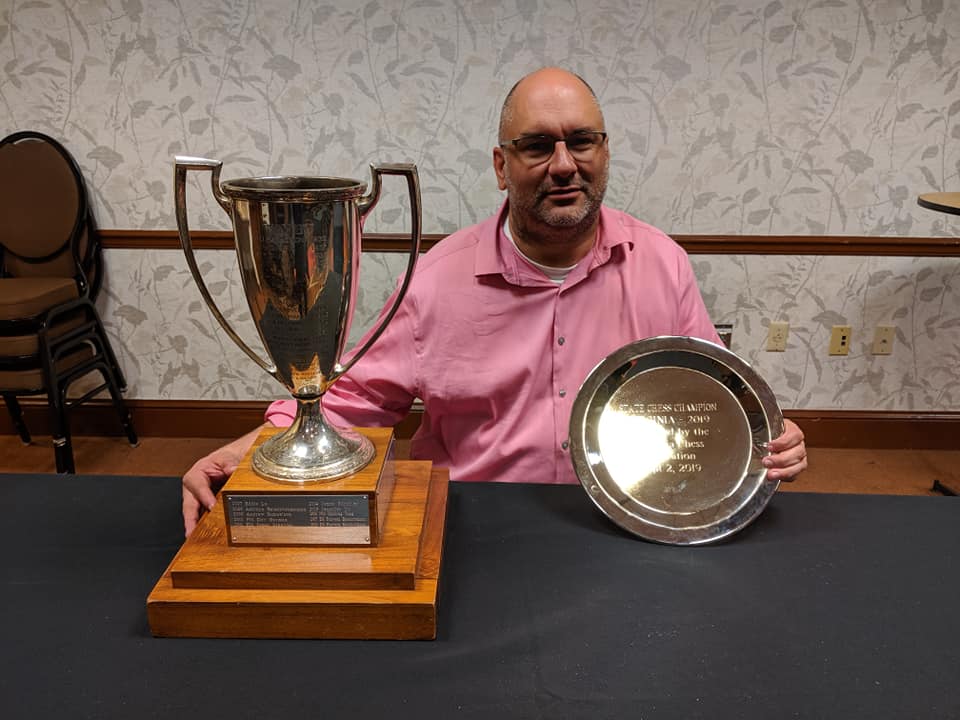 July 29-30:  Advanced Tactics.  Our most advanced youth player, Candidate Master Tyson Brady (2021 Virginia State High School Champion), will be the instructor for this camp.  Based on the books "The Magic Tactics of Mikhail Tal" and "Chess Tactics for Advanced Players," this camp will focus primarily on the magic of the middlegame and take students far beyond the basic tactics they've mastered to get them to their current level.  The material in this camp is tailored to students rated from 1000 to 1400.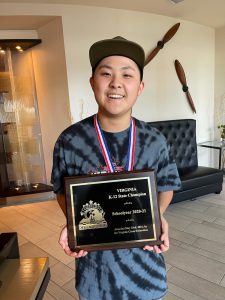 August 26-27:  Secret Ideas of Ruy Lopez.  Taught by National Master Nemanja Milanovic from Serbia, this camp will take players on a deep dive into one of the most popular openings in chess, the Ruy Lopez or "Spanish" game.  There are a few openings that need to be studied by every chess player in order to better understand the game in general, regardless of whether or not they play the opening being studied.  Students will not focus on memorizing lines and variations, but on the strong positional understanding that comes from this opening.  This camp will cover many opening ideas and instructional games.  AUGUST ADVANCED CAMP IS CANCELLED.