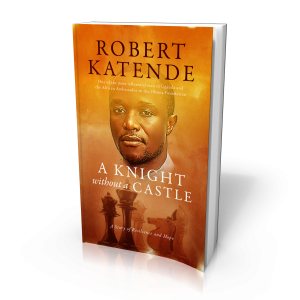 Join Hampton Roads Chess Association for a special night with Robert Katende. Robert was made famous when Disney made the true story of his chess program in a Ugandan slum, and in particular the rise of Phiona Mutesi, into the movie Queen of Katwe. We will be watching the film during a simultaneous exhibition with Mr. Katende. He will then give an inspirational talk, and afterwards, there will be time for a book signing (His new book "A Knight without a Castle" is being released the day of our event) and photographs with the author.
Date: Tuesday, November 12th
Time: 5:30-10:30 PM
Location: Eastminster Presbyterian Church, 3229 MacDonald Road, Virginia Beach
Cost: Event is FREE (Donations accepted for the Robert Katende Initiative); Autographed Books $20
Who: OPEN TO THE PUBLIC
Schedule:
5:30-7:30 PM – Movie Showing; Simultaneous Exhibition
7:30-9:00 PM – Inspirational Talk
9:00-10:30 PM – Book Signing and Photos
Concessions — snacks, drinks, hot dogs, and pizza, will be available throughout the night. All proceeds from concession sales will be donated to the Robert Katende Initiative.
Books must be pre-ordered using the registration link below so we have enough on hand; however, please do NOT pay HRCA in advance. Payment will be made directly to the Robert Katende Initiative on site. Please feel free to bring your own copies of the Queen of Katwe book or DVD to be signed, as well.
Please do NOT make donations for the Robert Katende Initiative directly to HRCA in advance. We will be taking donations directly to his organization on site.
For more information on the Robert Katende Initiative, please see https://www.rkinit.org/. Please give generously to our chess brothers and sisters in Africa!
REGISTER HERE FOR THE EVENT (Form includes lottery entry for the simul, and book pre-orders, in addition to general advance registration so we can plan for the crowd).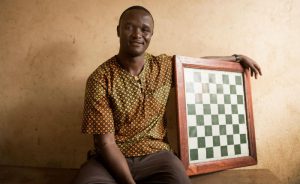 Click here for a flyer you can print and distribute!